We are open to your individual needs and suggestions
Our cable products are made exclusively of ASI 304 stainless steel and the cables are held by sized blocks of fibreglass polyamide. Materials are supplied by brand-name companies.
Hooking FC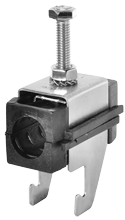 Universal clamps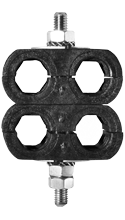 Accessories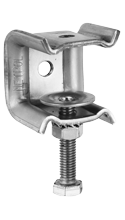 Główne cechy produktu:
odporność na UV (-35 ℃ + 120 ℃),

skalibrowane siodła dla bezpieczeństwa kabli,

odporność na zmienną temperaturę,

bezpieczeństwo instalatora i kabli.
We offer clamps for fiber optic and power clamps (two solutions):
with rubber (look accesories),
without rubber (look universal clamps and Hooking FC).
The product range is divided into the following groups:
FC type mounts,
universal mounts,
accessories.
Moreover, we are able to:
zapewnić dowolny rodzaj opakowania,

wykonać dowolny rodzaj cięcia w części metalowej,

dopasuj bloki przyłączeniowe do dowolnego rodzaju kabla.
Contact us
If you have questions, please contact us at