We are open to your individual needs and suggestions
Our cable products are made exclusively of ASI 304 stainless steel and the cables are held by sized blocks of fibreglass polyamide. Materials are supplied by brand-name companies.
Hooking FC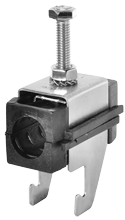 Universal clamps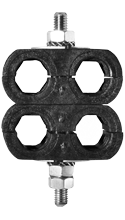 Accessories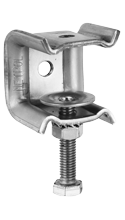 Main features of the product:
Resistance UV to (-35 ℃ + 120 ℃)
Calibrated saddles for cable safety
Resistance to changing temperature
Installer and cable safety
We offer clamps for fiber optic and power clamps (two solutions):
with rubber (look accesories),
without rubber (look universal clamps and Hooking FC).
The product range is divided into the following groups:
FC type mounts,
universal mounts,
accessories.
Moreover, we are able to:
provide any type of packing
make any type of cut in metal part
fit combination blocks to any cable
fit junction blocks to any cable
If you have questions, please contact us at